Sound familiar...
"I should know this stuff by now!"
"I don't know where to start?!"
"My parents didn't teach me this growing up (because they didn't know it either!)"
The Guide to Getting Your $h*t Together is money management course designed to help milleniels build confidence, courage, and clarity with their money through...
Video lessons that explain money concepts like a friend would at a bar -- through hand written, honest, and straight up real talk.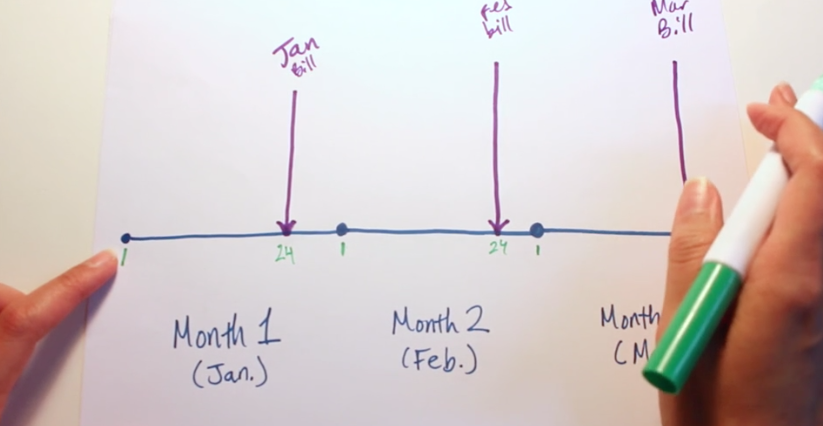 Video lessons that guide you through the set up of a Google Sheets-based template that you copy and can use as the foundation of your financial planning.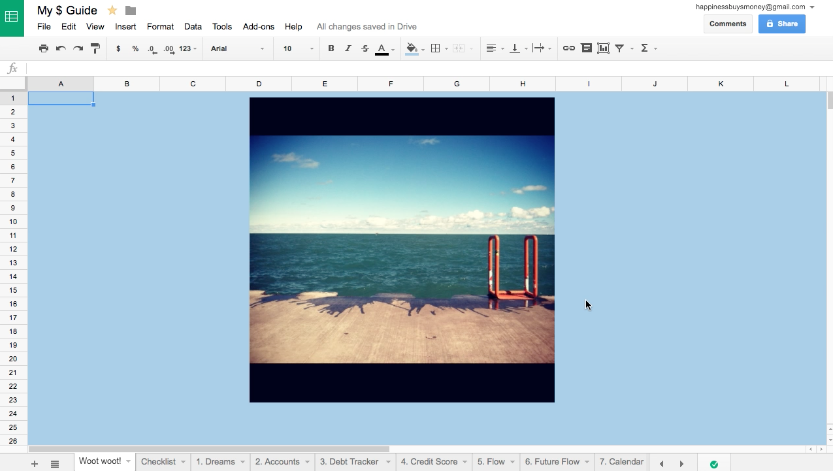 Math is just the " finance" part of personal finance. The epic life you want to live, and use that money for, that's the "personal" part of personal finance.
This course guides you on how to manage your dreams and your money at the same time.
You'll learn the math, and the mindset behind making financial decisions, so you can stop acting like you have your $h*t together, and actually have it together.
Hey There! Cha Ching here! After getting two university degrees, I found my life far from what I imagined. I was unemployed, in my late twenties, tens of thousands of dollars in debt (that I didn't know how to manage), and living on my mama's couch (Ugh!).
I made a vow to get myself out of this! And to break the cycle of poor money management within my family. I set out to karate chop my student loans where the sun don't shine, and to do so in two years rather than ten! I got my $h*t together -- learned how to manage my debt, started seriously contributing towards retirement, and got a grip on why time is more valuable than money -- I learned to control my money, rather than let it control me. Along the way I changed jobs, ramped up my art business, and learned to let go of the excuses that I was telling myself.
I'm on a mission to help people who feel confused, ashamed, and worried about money become confident, comfortable, and courageous about their finances. Money can be simple, fun, and a source of calm (rather than stress). Through this course I'll show you everything I learned, and did, so that you can get your $h*t together too.
Build confidence

Gain clarity

De-stress

Stop feeling ashamed of not having a money management strategy

Be hopeful
Dream big!

The math -- yes, of course we'll cover the math part too...including:

Step-by-step guidance on setting up "My $ Guide" Google Sheet
Tips and tricks to automating the math so monitoring your money isn't tedious, rather it's a joy that gives you clarity
The "Your $ Guide" template you'll start from and customize for your hopes and dreams
7 Chapters, dozens of video lessons
"My $ Guide" -- your Google Sheets sidekick to your money and dreams, which you'll customize through the class to meet your needs
Bonus lessons
Upgrades for lifetime access of the course

For each money concept:

Videos where I explain money concepts like I would to a friend at a bar

Text where I explain money concepts like I would in a (fun!) work email, with charts and graphs and written explainations
Step-by-step instructional videos that take you through your "$ Guide" so you're set up for easy, simple, and foundational money management by the end
Enter your email below to get a notification when doors open, and for a free PDF of the complete one-page checklist

designed to help you start controlling your money (so it stops controlling you),

and getting on a path to money peace-of-mind.